Naruto To Boruto: Shinobi Striker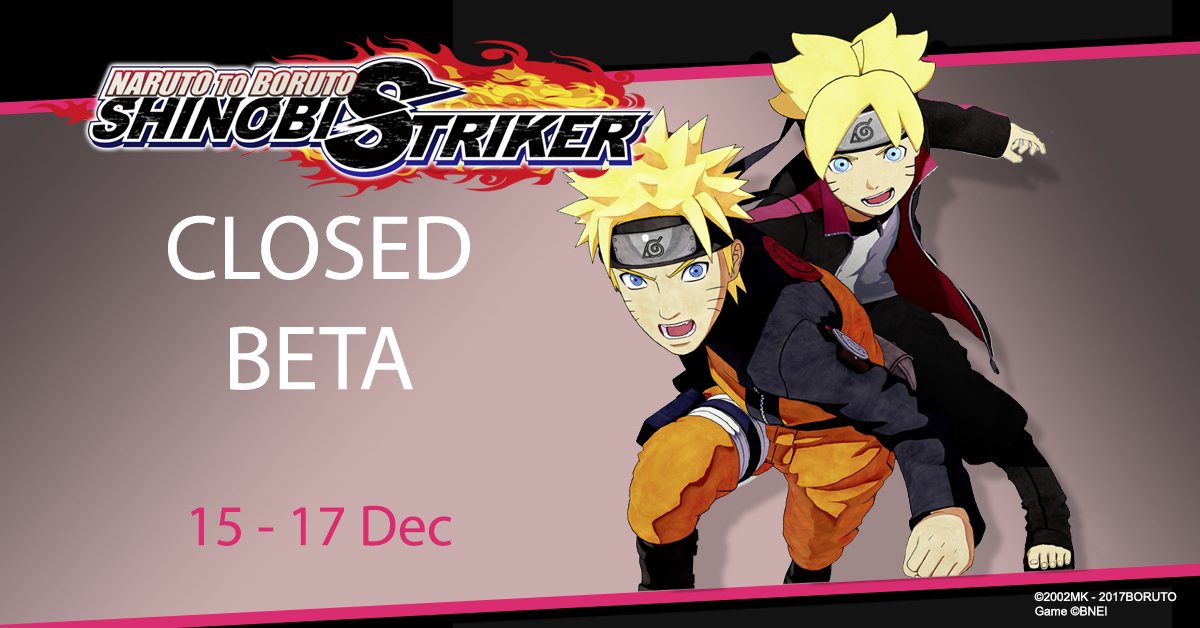 Naruto Uzumaki-san Fans bekommen Nachschub: BandaiNamco schlachtet die Manga-Serie weiter aus und veröffentlich den Online-Battler Naruto To Boruto: Shinobi Striker auf der PS4, der Xbox One und für kompatible PC's via Steam.

In einem vier-gegen-vier Team (4×4) spielt Ihr als einer der Ninjas in einer 3D-Welt online um den Sieg.
Bis zum 8.12. kann man sich nun für eine erste Closed-Beta unter folgendem Link anmelden: beta.software.eu.playstation.com/en-gb/nss. Die "beta" Online-Ninja-Kämpfte würden anschließend vom 15.12.-17.12.2017 stattfinden.
Das Game soll in 2018 erscheinen, einen genauen Termin gibt es noch nicht, allerdings wurde bereits im Juli 2017 dieses Gameplay Video präsentiert: