Bandai Namco Booth @ TGS 2021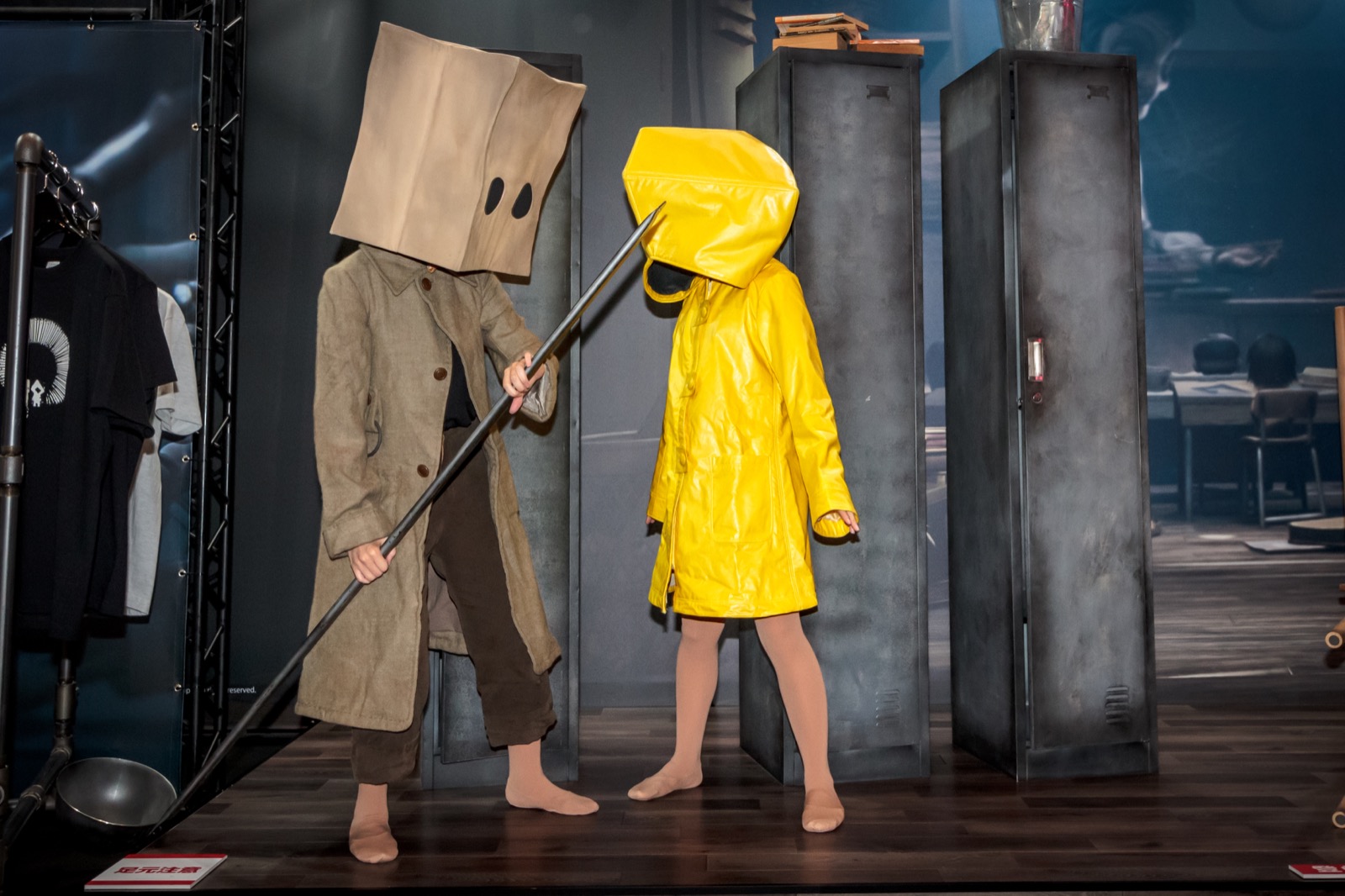 Gruselig ging es zu bei dem #TGS2021 Messestand der Bandai Namco Entertainment Inc. auf der Makuhari Messe.
Little Nightmares II und sogar der erste Teil waren immer noch ein Thema auf dem kleinen Messeständchen der immerhin drittgrößten Gaming-Firma Japans. Neben Merchandising waren vor allem die beiden Cosplay-Charaktere tatsächlich irgendwie albtraumhaft.
Ansonsten waren noch japanische Gaming-Serien wie zum Beispiel IdolMaster vertreten, aber auch "westliche" Titel wie Farming Simulator 22 und das am 21.10.201 erscheinende House of Ashes – The Dark Pictures wurden präsentiert.